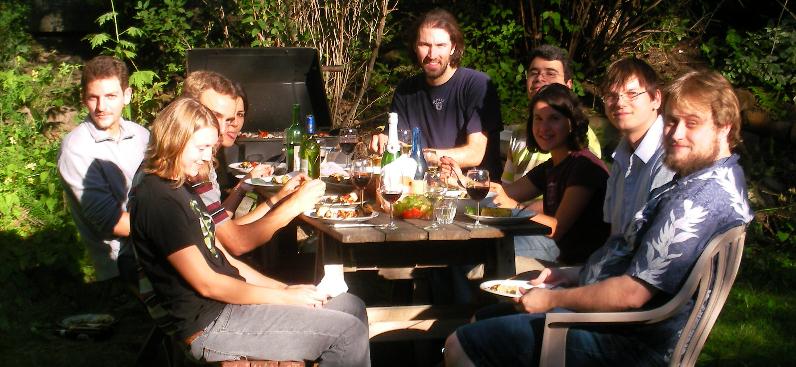 Summer BBQ: Azad, Les, Neil, Mina, Simon, Amir-massoud, Dana, Adam, Cam
Faculty
Research Associate
Postdocs
Tatsambon, Romeo
Vizilaios, Nikos I.
PhD Students
Birkbeck, Neil
Farahmand, Amir-massoud
Shademan, Azad
Karteek Popuri
Camilo Perez
MSc Students
David Lovi
Alejandro (Alex) Hernandez-Herdocia

Visiting Students
Alumni
Leonard, Simon. Now Assistant Research Professor at JHU
Birkbeck, Neil. Now Research Scientist at Simens
Farahmand, Amir-massoud. Now Researcher at MERL

Mosayebi, Parisa. Now with Advanced Process Automation Technologies
Upright, Cameron
Shahamiri, Masoud. Now with Datagardens Inc.
Deng, Zhen. Now with Matricon
Espiritu, Cleo. Now with Silvacom
Jackson, Joel. Now with M-Tech Information Technology.
Smith, Chris. Startup
Yerex, Keith. Now with Bioware.

Photos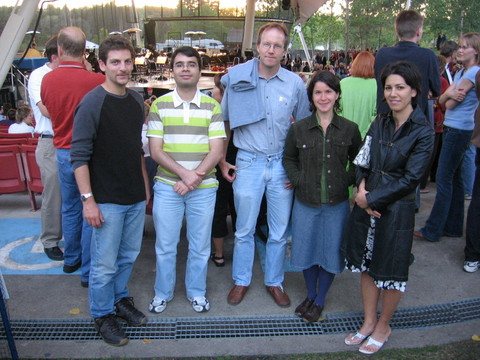 At the Symphony in Hawrelak park. Azad, Amir, Martin, Dana, Mina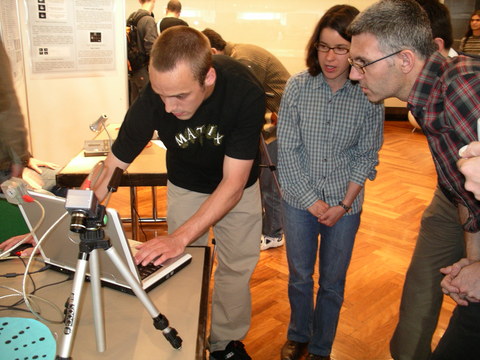 Demo at ECCV'06 in Austria. Neil, Dana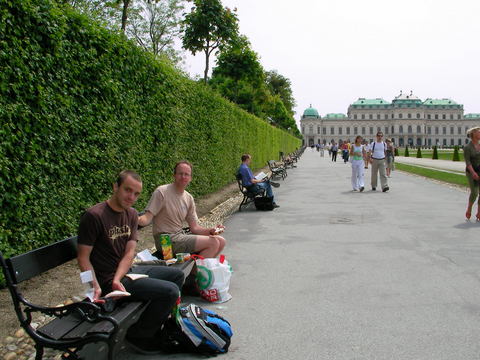 Neil and Martin picknicking in Austria