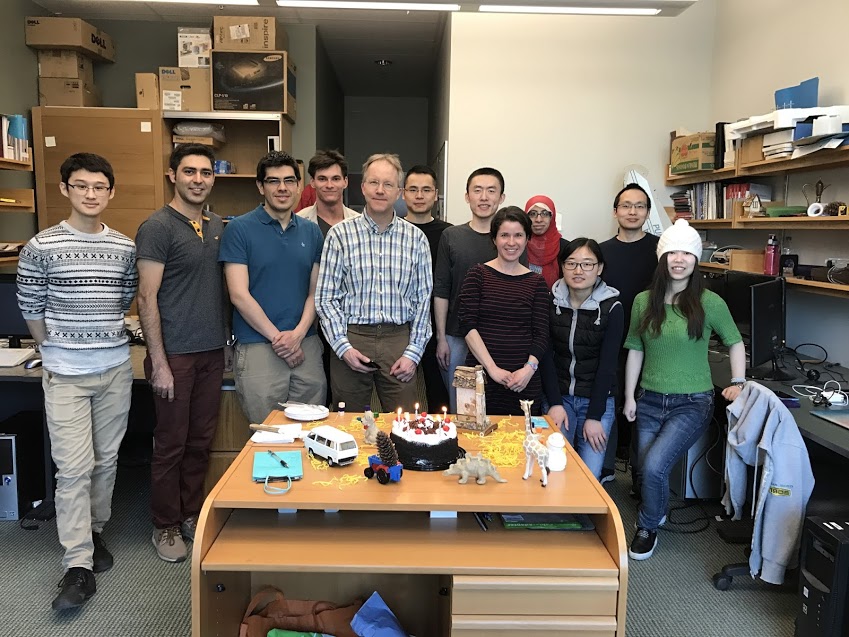 Faculty
Research Associate
Dehghan, Masood
PhD Students
Siam, Mennatullah
Tang, Min
Feng, Rong
Qin, Xuebin
Zhang, Zichen(Vincent)
Jin, Jun

Michael Prztupa
MSc Students
He, Shida
Petrich, Laura
Jiang, Chen
Dhruv Sharma
Lu, Steven
Stephens, Connor

Undergraduate Students
Grana, Rafaella

Visiting Students
Plop, Daniel-Theodor
Wells, Eric

Visiting Scholars
Xu, Guozheng

Alumni
Leonard, Simon. Now Assistant Research Professor at JHU
Birkbeck, Neil. Now Software Engineer at Google.
Farahmand, Amir-massoud. Now Faculty Member at Vector Institute, Toronto.
Shademan, Azad. Now Senior Robotics Software Engineer at Intuitive Surgical Inc.
Popuri, Karteek. Now post-doc at Simon-Fraser University
Lovi, David
Hernandez-Herdocia, Alejandro (Alex). Now Senior Robotics Engineer. A&K robotics, Vancouver.
Gridseth, Mona. Now Ph.D. student at the University of Toronto.
Ramirez, Oscar. Now Software Engineer at Google Brain, Mountain View.
Perez, Camilo
Valipour, Sepehr

Mosayebi, Parisa. Now with Advanced Process Automation Technologies
Upright, Cameron
Shahamiri, Masoud. Now with Datagardens Inc.
Deng, Zhen. Now with Matricon
Espiritu, Cleo. Now with Silvacom
Jackson, Joel. Now with M-Tech Information Technology.
Smith, Chris. Startup
Yerex, Keith. Now with Bioware.
Tatsambon, Romeo. Now with Willowglen Systems Inc.
Vizilaios, Nikos I.

Photo Wall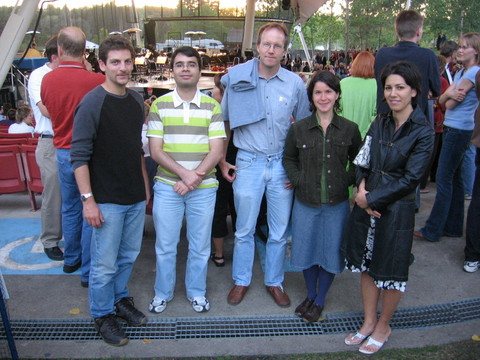 At the Symphony in Hawrelak park. Azad, Amir, Martin, Dana, Mina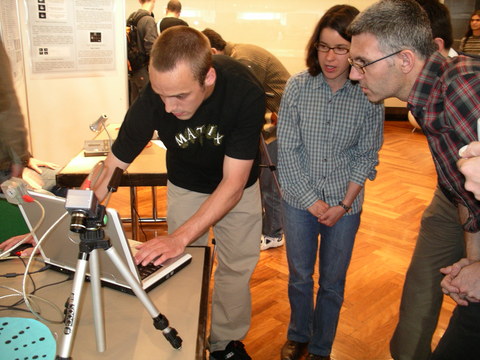 Demo at ECCV'06 in Austria. Neil, Dana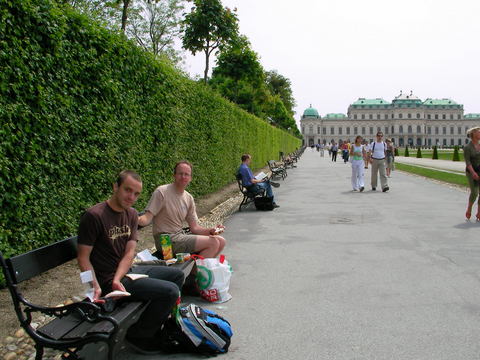 Neil and Martin picknicking in Austria