Previous News 2008 - 2017
2017 News
---

Dec 15: "Move Prediction using Deep Convolutional Neural Networks in Hex" accepted to IEEE Transactions on Games. Congratulations Chao and Ryan!

---

Nov 30: "Preliminary Results on Exploration-Driven Satisfiability Solving" was accepted for the AAAI-18 Student Abstract and Poster Program, and selected as a finalis to participate in the 3 minute contest within the student track. Congratulations Solimul!
Nov 8: "Memory-Augmented Monte Carlo Tree Search" accepted for AAAI-18. Congratulations Chenjun and Jincheng!

---

Sep 17+18: visiting GIX in Seattle.
Sep - Dec: revising Cmput 496 before teaching it the second time in Winter 2018.
Sep - Oct: working on AAAI papers.

---

Aug: Former summer student Yunpeng Tang re-joins our group as a MSc student, starting in the fall. Welcome back Yunpeng!

---

Jul 24: Our paper on Structured Best Arm Identification with Fixed Confidence was accepted for ALT 2017. Congratulations Ruitong and Mohammad!

---

Jun 30: Finished my three year term as Associate Chair (Research) 2014-17. Ioanis Nikolaidis is the new ACR.
Jun: Gaojian's talk at ICAPS.
Jun 6: back from my amazing trip to China! Commented on the AlphaGo matches for Synced (jiqizhixin), visited AI startup companies in games and medicine, presented at GMIS in front of 2000 attendees, visited Tencent AI lab, NUDT, Tsinghua and Baidu Research. See some of my talks there.

---

May 21: on my way to Beijing for the Synced Global Machine Intelligence Summit, and some research lab visits!
May: looking forward to the upcoming Future of Go Summit, including the match AlphaGo against Ke Jie.

---

Apr 24: Congratulations Chao and Gaojian on your IJCAI papers!!! Chao's paper, with Ryan Hayward, is titled "Focused Depth-first Proof Number Search using Convolutional Neural Networks for the Game of Hex". Gaojian's paper, with Rob Holte, is "Additive Merge-and-Shrink Heuristics for Diverse Action Costs".
Apr: the very busy term is finally over!
Mar/Apr: Reviewing for ICAPS and IJCAI.

---

Feb: Busy teaching 496 and 655.
Feb: Working on some IJCAI submissions.

---

Jan: Busy teaching 496 and 655.
Jan 26: Gaojian's ICAPS paper accepted! Congratulations!
Jan 2017: AlphaGo, playing under the handles magist and master, beats all human opponents in fast games on two internet Go servers. Score 60:0. Game records part 1 and part 2.

---
2016 News
November/December: Still working on Cmput 496 development. Over 90 students registered! Twice as large as any existing 4th year course.
November/December: Guest teaching in 204, 366, and 609.

---

October: NSERC DG and RTI crunch time. Lots of files to review.
October: We're hiring in (1) Natural Language Processing, (2) Systems Security, (3) Green and Sustainable Computing, (4) Robotics. "Excellent candidates in other areas of Computing Science may also be considered."

---

September: Welcome Md Solimul Chowdhury! Solimul comes back from industry as a PhD student. I co-supervise him together with Jia You, who was Solimul's MSc supervisor.
September: Working on Cmput 496 development.

---

Aug 30: Chenjun passed his MSc exam today. Congratulations! He will stay here as a PhD student.

---

June/July: visiting DeepMind and attending ICAPS in London, then visiting family in Austria.
June 26, Edmonton: Canadian Mathematical Society (CMS) Summer meeting, Special Session on Combinatorial Games to celebrate Richard K. Guy's 100th birthday. Sad to miss it because I will be in Austria, visiting my dad who is "only" turning 90 this year.
June 2: Abdallah gave his second talk, about the complexity of card games. Many of them are hard!

---

May 23: Our paper "Integrating factorization ranked features into MCTS: an experimental study" was accepted for Computer Games Workshop at IJCAI. Congratulations Chenjun!
May 13: Abdallah gave a nice talk about connection games. See the paper on arxiv.
May 9: Abdallah Saffidine is visiting us for a month. Welcome back Abdallah!
May 2: Summer games research is starting. Welcome back Andrew and Yunpeng!

---

April 8: last day of classes.

---

March 25: Welcome new group member, MSc student Farhad Haqiqat!
March 8 - 15: tons of activities around the Lee Sedol - AlphaGo match. 4-1 for AlphaGo! See my talk at Faculty of Science and our video. Some day I will list the press articles, too.
March 1: Let's talk about IT - CS industry mixer event was a big success with over 200 attending.

---

Jan 28: Fan Xie won the 2016 Faculty of Science Dissertation Award!!! Congratulations!!!
Jan 27: Huge Computer Go news today. In a paper published in Nature, a group at Google Deepmind led by our PhD graduate David Silver and our former Postdoc Aja Huang describe AlphaGo, the first Professional Level Go Program!!! Congratulations!!!
Jan 4: Winter 2016 term starts. I am teaching Cmput 204 and 325.
Board Games Research, Summer 2015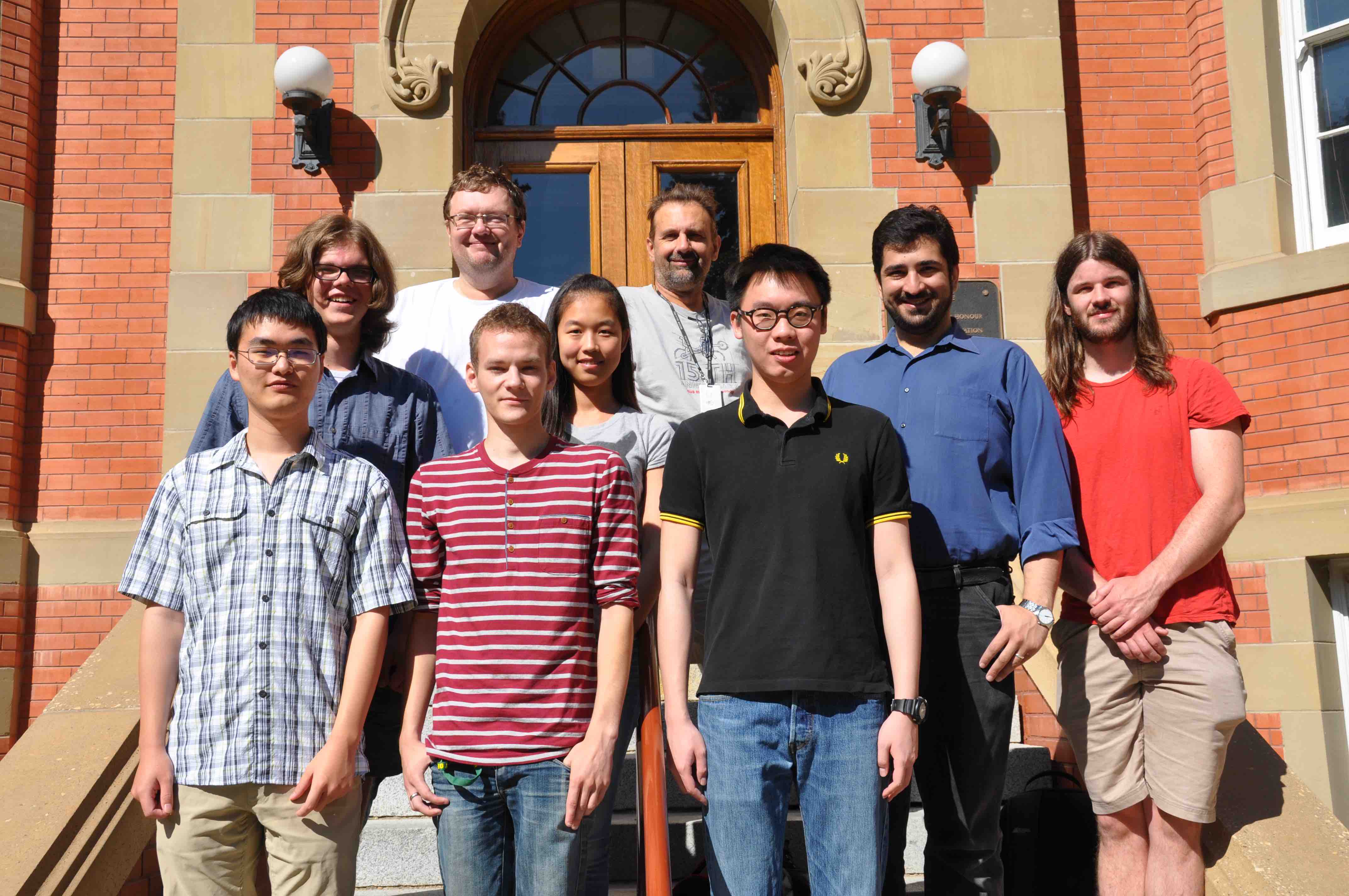 High quality version of image (3.2 MB)
2015 News
Dec 18: Fan passed his PhD defense today. Congratulations!!

---

Nov 23 - Dec 14: in Austria.
Nov 20: Weifeng passed his MSc exam today. Congratulations!!
Nov 12: Rick and Fan's paper "On the Completeness of Best-First Search Variants that Use Random Exploration" was accepted for AAAI-16. Congratulations!
Nov 12: Our paper on "Factorization Ranking Model for Move Prediction in the Game of Go" has been accepted for AAAI-16. Congratulations Chenjun!
Nov 1+2: In Berkeley for a combinatorial games workshop in honor of Elwyn Berlekamp's 75th birthday.

---

Sep 1: Welcome Chao Gao, new PhD student co-supervised by Ryan Hayward and myself.

---

Aug 24 - Sep 5: In Taiwan, visiting Prof. Wu and his group at NCTU, my old friend Prof. Kuo-yuan Kao in Penghu, and the CIG conference in Tainan, where I am giving a keynote about "Computer Go Research - The Challenges Ahead".
Aug 11: Jacob and Andrew present their work at the poster sessions: HIP Poster Session, Thursday 3pm, 2nd floor CSC open area. Undergraduate Summer Research Poster Session, Friday, August 14th, 4:00 - 6:00 pm in CCIS PCL lounge.

---

Jul 17: Summer research projects are in full swing.
Jul 15: Associate Chair Research news: Preparations for NSERC discovery grants and RTI grants are starting.
Jul 6: Jacob Ridgway is joining us as a HIP student for the next six weeks.
Jul 5: Our computer Hex research group's program MoHex wins Gold in both 11x11 and 13x13 Hex at the Computer Olympiad. Congratulations Ryan!

---

Jun 15: Yeqin's thesis TDS+: Improving Temperature Discovery Search is now online on the era archive.

---

May 1: We have a great group of students doing board games research over the summer, including undergrads Andrew Jacobsen and Yunpeng Tang.

---

Apr 18: Fan Xie is starting an internship at Google Waterloo.
Apr 2: Our paper Continuous Arvand: Motion Planning with Monte Carlo Random Walks has been accepted as full paper for the 3rd ICAPS Workshop on Planning and Robotics (PlanRob 2015). Congratulations Weifeng!
Apr 1: My NSERC Discovery grant got renewed, with a nice increase. So happy!

---

Feb and Mar: working on a first motion planning paper with Weifeng
Feb 3: 50

---

Jan 20: Our paper on "Understanding and Improving Local Exploration for GBFS" has been accepted for ICAPS. Congratulations Fan and Rob!
Jan: Yeqin is at AAAI presenting our TDS+ paper and demo-ing Fuego at the Artificial Intelligence Open House.
Jan 5: teaching Cmput 204, Algorithms I, and Cmput 657, Monte Carlo Methods in Games, Planning and Heuristic Search
2014 News
Dec 30: A big heap of work for courses, reviews, papers, and admin. Where is my holiday gone???
Dec 20: Strong new evaluation functions are appearing in computer Go. For my blog, I commented two games between Fuego 1.1 and a program using a strong evaluation function and no search. The evaluation function uses a convolutional neural network.
Dec 17: Yeqin Zhang passed his MSc exam today. Congratulations Yeqin!
Dec: the revived University of Alberta Go club meets Sundays at 2pm in SUB.
Dec 5: Departmental award: Hootan Nakhost received the 2013 PhD Outstanding Thesis Award in Computing Science. Congratulations Hootan!!!

---

Nov, Dec: working on my courses for next term: Cmput 204 - Algorithms 1 and Cmput 657 - Monte Carlo Methods in Games, Planning and Heuristic Search
Nov 22: welcome back Fan Xie from a very productive internship at IBM Research Ireland.
Nov 8: Our paper on TDS+: Improving Temperature Discovery Search has been accepted for AAAI 2015. Congratulations Yeqin!

---

Oct: working on my NSERC Discovery grant application.

---

Sep 18: released version 0.2 of BobNoGo. Updated to current version of Fuego (svn revision 1937) and fixed a bug in the move generation for Monte Carlo simulations.
Sep: working on a paper with Yeqin for AAAI.
Sep 1: Chenjun Xiao joined our group as a new MSc student. Welcome Chenjun!
Sep 1: back from sabbatical. Starting as the Associate Chair Research for our department.

---

Aug - Nov: Fan Xie is on an internship at IBM Research in Dublin.

---

July 28: Giving a full-day tutorial on game tree search, together with Kishi, at AAAI in Quebec City.
July 26: On my way to AAAI in Quebec City.

---

June 6, July 26: updated publications. Added many pdf.
June, July: Working on my NSERC Discovery Grant renewal.
June 17: Our paper on Non-Linear Merging Strategies for Merge-and-Shrink got accepted for SOCS. Congratulations Gaojian!
June 5: Here are the slides from Hootan's CAIAC award presentation at the Canadian Conference on Artificial Intelligence
June 3: dkf, a player and solver for the games Konane and Diskonnect, is now available. It uses MCTS with pure random playouts and the Fuego framework.

---

May 13-15: Networking at the 2014 GRAND conference in Ottawa.
May 9: Our recent PhD graduate Hootan Nakhost received the CAIAC Dissertation Award for best PhD thesis from the Canadian Artificial Intelligence Association! Today he gave an invited talk at the Canadian Conference on Artificial Intelligence and was presented with his award. Congratulations Hootan!!!
May 6: My abstract about Fuego has been accepted for the Replaying Japan 2014 conference.
May 6-9: Attending the TRUe Games Workshop on combinatorial games at Thompson Rivers University in Kamloops.
May 4-23: welcome Steve Kroon, visiting us on his sabbatical from Stellenbosch University in South Africa.
May: Fuego achieved 2 Dan on KGS!
May: Weifeng Chen joined our group as a new MSc student working on algorithms for motion planning as part of a GRAND project. Welcome Weifeng!

---

April: Mohammad Ajallooeian, PhD student, will work in our group on parallel Monte Carlo search, and I am co-supervising him as part of a GRAND project. Welcome Mohammad!
April 7: Two papers accepted for AAAI-14! Congratulations Fan! See publications.

---

March 29 - April 17: in Ireland, visiting my first two PhD students Akihiro Kishimoto and Adi Botea at IBM Research near Dublin.
March 21: Two papers accepted for HSDIP, the ICAPS-2014 Workshop on Heuristics and Search for Domain-independent Planning. Congratulations Fan!
March: Westgrid has a pre-event story and a research showcase on MP-Fuego, our massively parallel Go program running on their Hungabee system.

---

Feb 25: A paper accepted for TCIAIG, the IEEE Transactions on Computational Intelligence and AI in Games. The paper is based on the results of Jiaxing Song's recent MSc thesis and is called "An Enhanced Solver for The Game of Amazons". Congratulations Jiaxing!
February-March: Working hard on a new version of Fuego using learned "feature knowledge".

---
2013 News
November: working on papers and experiments in planning and games
September: starting sabbatical
June: at ICAPS in Rome
May 27: Michael Buro takes over as the new coach of programming club.
May 16: Hootan Nakhost passed his PhD defense. Congratulations Hootan!
May 15: Hootan's PhD seminar.
May 15: Our Amazons program Arrow2 is doing well in amzn.ch.30.1.1, the top division championship on LittleGolem. Seven wins and only one loss so far.
May 13: Fan Xie passed his candidacy exam. Congratulations Fan!
May 5: Three papers accepted for Computers and Games! See the Publications.
Apr 29: recently updated: Information on solving Amazons on small boards.
Apr 15: recently updated: Project Ideas for combinatorial games and Publications.
Apr 12: Taught in Winter 2013: Cmput 403 - Practical Algorithmics and Cmput 496 - Individual Study.
Apr 10: working hard on papers for Computers and Games.
March 20: Crazy Stone beat Ishida Yoshio on 4 handicap in Densei sen. Zen lost against Ishida.
March 19, 21: giving talks at UEC and Tokyo Tech.
March 17: UEC cup: MP-Fuego prototype finished in a strong 5th place, playing on 1024 cores of Hungabee. In the knockout finals, MP-Fuego won the first game, lost to Zen, then beat two strong opponents - Many Faces and Nomitan. Crazy Stone won the tournament.
March 16-20: at the Sixth UEC Cup and Densei sen (computers vs professional Go players) in Chofu near Tokyo, Japan. Fuego won the Fourth UEC Cup in 2010.
March: Fuego achieved a 1 Dan rank on KGS.
Feb 7: Yeqin Zhang has joined our group as a new MSc student. He will work on algorithms in combinatorial games. Welcome Yeqin!
Feb 4 - 14: Kazuki Yoshizoe is in town for a research visit. Working on parallel df-UCT for Fuego.
Jan 11: Our paper on "Better Quality Search via Randomization and Postprocessing under Time Constraint" got accepted for ICAPS. See Publications.
2012 News
Dec 13: 2013 Compute Canada Resource Allocation Request: my application with Kazuki Yoshizoe has been awarded 100 core years on Hungabee.
Dec 12: Jiaxing Song defended his Masters thesis on "An enhanced solver for the game of Amazons". Congratulations Jiaxing!
November: Graduate student Jiaxing Song has proven 5x6 Amazons to be a first player win. Our Amazons program Arrow2 is playing in the top division on LittleGolem. See the Amazons page and the Arrow2 page.
Oct 26/27: ACM Rocky Mountain Regional Programming Contest. Calgary Phoenix won. Alberta Green in 6th, Gold in 8th place. See results.
Oct 13: ACPC programming competition: Alberta Green and Alberta Gold take Silver and Bronze. Team Lethbridge 1 wins. See problems and results.
Aug 25: Cmput 325 room change. The course will be held in Dentistry/Pharmacy DP 2023, not in Tory.
July 19-21: Attending SOCS 2012 in Niagara Falls.
July 18: Gabe VanEyck passed his MSc defense! Congratulations Gabe!
July 17: Gabe VanEyck had his MSc Thesis Presentation titled "Move Groups as a General Enhancement for Monte Carlo Tree Search". See the announcement.
June 18: Updated the local Fuego webpages with information about the WCCI 2012 events in Brisbane last week, as well as Barcelona 2010.
June 12: (updated June 22: corrected opponent for 9x9 game, more links) Fuego won a 9x9 Go game today, taking Black against Shang-Rong Tsai, 6 Dan amateur. Komi was 7 points. The game was very close and looked like it could be jigo (tie), but move 32 was a mistake by the human.

Fuego also won a 19x19 game with only 2 stones handicap against Sheng-Shu Chang 6 Dan amateur.

Fuego played Mr. Chou Chun-Hsun, 9 Dan professional on the 13x13 board (no handicap, no komi) and 19x19 (6 handicap), but lost both of these games badly.

Human vs Computer Go Competition @IEEE WCCI 2012. Many other programs also played. Zen won a 4 handicap stone game
June 6: working on a Fuego 2.0 release. Still some bugs to iron out.
June 6: updated the publications page with our recent papers at ICAPS, SOCS, ECAI.
June 3: Fuego played in the strong 83rd KGS Computer Go Tournament
June 1: Sumudu Fernando started work as a short-term programmer analyst in my group, filling in for Saradha.
May 18 - 23: in Reykjavik, Iceland for Hilmar Finnson's PhD defense.
May 17: ACM ICPC World finals were held in Warsaw, Poland. 112 teams of 3 students each competed in solving 12 tough programming problems. Like last year, our team consisted of Saber Khakpash, Amir Malekzadeh, and Navid Zolghadr, with Sumudu Fernando and myself as coaches. Piotr Rudnicki also joined us for world finals in his home country. The problem set was quite tough this year. Our team achieved in 36th place (shared by all teams with 4 solved).
Some links: Summary of results, Detailed scoreboard, Problem set, Team photos.
May 16: ACM ICPC: Navid's program took 2nd place in the ICPC challenge. facebook page, video 1, video 2.
May 2-4: In Montreal for GRAND conference.
May 1: Colin Hunt is starting as a NSERC USRA summer student.
Apr 29: Saradha's last day. She is moving to Europe with her husband who has a position at CERN.
Feb 28: I was interviewed about Computer Go by David Ormerod for Go Game Guru.
Upcoming: ACM ICPC: team Alberta Black will attend The University of Chicago Invitational Programming Contest 2012 before going to World Finals in Warsaw.
Visitor February 22 - March 19: Akihiro Kishimoto, Assistant Professor, Tokyo Institute of Technology, a graduate from our dept. and my first PhD student.
Jan 14: The shogi program Bonkras (which stands for Bonanza cluster) beat the former top professional Yonenaga in an official match. See the Japan Times report, or replay the game (Bonkras moves first and its pieces are at the lower side of the board).
Jan 13-18: John Tromp is playing computer Go program Zen in a best of five match.
Visitor January 12 to February 24: Kunihito Hoki, Assistant Professor at the University of Electro-Communications in Tokyo, author of the leading shogi program Bonanza, and inventor of the "Bonanza method" for parameter tuning which is used in all strong shogi programs now.
2011
Dec 6: It's official: Our team Alberta Black is going to the ACM ICPC World Finals in Warsaw, Poland!
Dec 6: teaching next term: Cmput 403 - Practical Algorithmics.
Dec 6: Some pages on NoGo.
Dec 6: The Go program Erica, written by our Postdoc Aja Huang, made it to the final game of the 5th UEC cup! Zen won the event. Things did not go well for Fuego this year, with one game lost by network problems and another by an operator error.
Nov 18-26: Lots of medals for UofA programs at the Olympiad! Gold in Hex, Havannah and NoGo. Silver in Hex and NoGo. Bronze in 9x9 Go and Amazons. Fuego also took 4th in 13x13 Go and 5th in 19x19.
Nov 12: Getting ready for the Computer Olympiad in Tilburg, Netherlands. UofA will have entries for Hex, Go, Havannah, Amazons, and NoGo.
Nov 12: At the 2011 TAAI computer Go competitions, Fuego takes second place behind Zen in all three events: 9x9, 13x13 and 19x19. See blog entries for the first day and second day.
Oct 29: Team Alberta Black with Saber Khakpash, Amir Malekzadeh and Navid Zolghadr won the Rocky Mountain regonals in Edmonton, with 9 out of 10 problems solved!
Oct 15: Team Alberta Black with Saber Khakpash, Amir Malekzadeh and Navid Zolghadr won the 2011 ACPC, with 8 out of 9 problems solved!
Oct 8: Two of our papers, one on move groups and one on blunder cost, got accepted for Advances in Computer Games 13. See Publications.
Sep 9: Abdallah Saffidine, PhD student from Université Paris Dauphine, has joined us for one year as a visiting student.
Sep 1: Hilmar Finnsson, PhD student from University of Reykjavik, is visiting our group for three months.
Kirk Kroeker's article about computer Go in the Communications of the ACM, with interviews of Olivier Teytaud of the MoGo team and myself.
Teaching in Fall 2011: Cmput 201 (Intro to C, Linux) and Cmput 655 (Grad course on game tree search)
Kazuki Yoshizoe, Assistant Professor from University of Tokyo, is visiting our group again from August 19 to October 21.
Aug 1: Tomoyuki Kaneko, Assistant Professor from University of Tokyo, author of the top shogi program GPS shogi is visiting our group for two months.
Aug 1: Aja Huang, author of the top Go program Erica, started his work as a postdoc in our group, co-supervised by Ryan Hayward and myself.
July 11: Results of the IPC planning competition. Arvand did well in sequential satisficing planning, and ArvandHerd won the multicore competition!
July 10: Some of my recent talks on planning and on Monte Carlo tree search in games.
June 2011: I spent a month visiting Tristan Cazenave's group at Paris Dauphine.
Attending ICAPS 2011 in Freiburg.
Our weekly Monte Carlo and game tree search meetings: Friday 1-2pm, now in CSC 3-33. Everybody is welcome!
March 14: The 9x9 match of Ohashi 5 Dan professional against the four Go programs Aya, Erica, MyGoFriend and Fuego was postponed because of the catastrophe in Japan.
Feb 28: Kazuki Yoshizoe, Assistant Professor from University of Tokyo, is visiting our group from February 28th to May 2nd.
Saradha Sankaran started her work as a programmer/analyst in our group.
Because of the unstable situation in Egypt, ACM ICPC World Finals were postponed and moved to Florida.
MSc student Fan Xie won the human NoGo competition at BIRS. The two Fuego-based NoGo programs by Bob Hearn and Fan Xie took first and second place in the computer competition, ahead of several other programs by well-known researchers.
Jan 9 - 14: Attending the BIRS Combinatorial Game Theory workshop
Teaching Winter 2011: Cmput 201 and Cmput 605
Fuego won the 4th UEC cup, this year's largest computer Go competition.
My blog, Martin's Computer Go Adventures
2010
Teaching Fall 2010: Cmput 201
Our programming team Alberta 1 with Saber Khakpash, Amir Malekzadeh and Navid Zolghadr convincingly won the 2010 RMRC and qualified for the ACM ICPC world finals! Also see the news article.
October 16, 2010: Our programming team Alberta 1 with Saber Khakpash, Amir Malekzadeh and Navid Zolghadr convincingly won the 2010 ACPC. Also see the news article.
Feb 12 - 25: research visit by Akihiro Kishimoto, "Kishi".
Feb 12: Our paper on plan improvement was accepted for ICAPS 2010!
Feb 5: ACM-ICPC World finals in Harbin, China. Shanghai Jiaotong won. Unfortunately our team only got honorable mention. See results.
Jan 10: Fuego won the January 2010 KGS Computer Go Tournament with 16 wins out of 18, ahead of Zen (!) and pachi.
Jan 6: restarted group meetings: each Friday, 1-2pm, CSC 349. Everybody welcome! Send me email to get on the announcement list.
Jan 5, 2010: teaching this term:
2009
2008
Oct 2008: Our programming team won the Rocky Mountain regionals, and went to the world finals in Stockholm! See the UofA Expressnews report.
---
Funded by: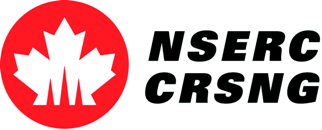 ---
Created: Mar 30, 2011 Last modified: Jan 17, 2018

Martin Müller
---