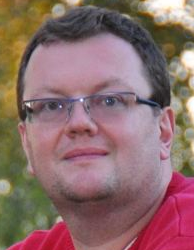 Martin Müller
Activities and Interests
Research - main areas: Monte Carlo methods in game-tree search and planning; massively parallel search; combinatorial game theory.
Programming Club. We meet Fridays at 3pm in the Algorithmics Lab CSC 217. Come join the team, and maybe you can go to the ACM-ICPC world finals too!
2014 News
Nov 8: Our paper on TDS+: Improving Temperature Discovery Search has been accepted for AAAI 2015. Congratulations Yeqin!
Oct: working on my NSERC Discovery grant application.
Sep 18: released version 0.2 of BobNoGo. Updated to current version of Fuego (svn revision 1937) and fixed a bug in the move generation for Monte Carlo simulations.
Sep: working on a paper with Yeqin for AAAI.
Sep 1: Chenjun Xiao joined our group as a new MSc student. Welcome Chenjun!
Sep 1: back from sabbatical. Starting as the Associate Chair Research for our department.
Aug - Nov: Fan Xie is on an internship at IBM Research in Dublin.
July 28: Giving a full-day tutorial on game tree search, together with Kishi, at AAAI in Quebec City.
July 26: On my way to AAAI in Quebec City.
June 6, July 26: updated publications. Added many pdf.
June, July: Working on my NSERC Discovery Grant renewal.
June 17: Our paper on Non-Linear Merging Strategies for Merge-and-Shrink got accepted for SOCS. Congratulations Gaojian!
June 5: Here are the slides from Hootan's CAIAC award presentation at the Canadian Conference on Artificial Intelligence
June 3: dkf, a player and solver for the games Konane and Diskonnect, is now available. It uses MCTS with pure random playouts and the Fuego framework.
May 13-15: Networking at the 2014 GRAND conference in Ottawa.
May 9: Our recent PhD graduate Hootan Nakhost received the CAIAC Dissertation Award for best PhD thesis from the Canadian Artificial Intelligence Association! Today he gave an invited talk at the Canadian Conference on Artificial Intelligence and was presented with his award. Congratulations Hootan!!!
May 6: My abstract about Fuego has been accepted for the Replaying Japan 2014 conference.
May 6-9: Attending the TRUe Games Workshop on combinatorial games at Thompson Rivers University in Kamloops.
May 4-23: welcome Steve Kroon, visiting us on his sabbatical from Stellenbosch University in South Africa.
May: Fuego achieved 2 Dan on KGS!
May: Weifeng Chen joined our group as a new MSc student working on algorithms for motion planning as part of a GRAND project. Welcome Weifeng!
April: Mohammad Ajallooeian, PhD student, will work in our group on parallel Monte Carlo search, and I am co-supervising him as part of a GRAND project. Welcome Mohammad!
April 7: Two papers accepted for AAAI-14! Congratulations Fan! See publications.
March 29 - April 17: in Ireland, visiting my first two PhD students Akihiro Kishimoto and Adi Botea at IBM Research near Dublin.
March 21: Two papers accepted for HSDIP, the ICAPS-2014 Workshop on Heuristics and Search for Domain-independent Planning. Congratulations Fan!
March: Westgrid has a pre-event story and a research showcase on MP-Fuego, our massively parallel Go program running on their Hungabee system.
Feb 25: A paper accepted for TCIAIG, the IEEE Transactions on Computational Intelligence and AI in Games. The paper is based on the results of Jiaxing Song's recent MSc thesis and is called "An Enhanced Solver for The Game of Amazons". Congratulations Jiaxing!
February-March: Working hard on a new version of Fuego using learned "feature knowledge".
More Information
---
Funded by: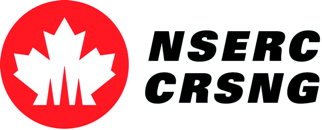 ---
Created: Aug 7, 2000 Last modified: see above

Martin Müller
---