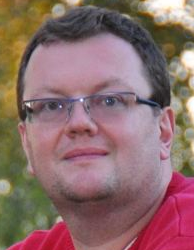 Martin Müller
Research
Main activities: Monte Carlo methods in game-tree search and planning; massively parallel search; combinatorial game theory.
Other activities
I will be on sabbatical for one year starting September 2013. I will mostly stay in Edmonton, though.
Programming Club. We meet Fridays at 3pm in the Algorithmics Lab CSC 217. Come join the team, and maybe you can go to the ACM-ICPC world finals too!
2014 News
March: Westgrid has a pre-event story and a research showcase on MP-Fuego, our massively parallel Go program running on their Hungabee system.
February-March: Working hard on a new version of Fuego using learned "feature knowledge".
2013 News
November: working on papers and experiments in planning and games
September: starting sabbatical
June: at ICAPS in Rome
May 27: Michael Buro takes over as the new coach of programming club.
May 16: Hootan Nakhost passed his PhD defense. Congratulations Hootan!
May 15: Hootan's PhD seminar.
May 15: Our Amazons program Arrow2 is doing well in amzn.ch.30.1.1, the top division championship on LittleGolem. Seven wins and only one loss so far.
May 13: Fan Xie passed his candidacy exam. Congratulations Fan!
May 5: Three papers accepted for Computers and Games! See the Publications.
Apr 29: recently updated: Information on solving Amazons on small boards.
Apr 15: recently updated: Project Ideas for combinatorial games and Publications.
Apr 12: Taught in Winter 2013: Cmput 403 - Practical Algorithmics and Cmput 496 - Individual Study.
Apr 10: working hard on papers for Computers and Games.
March 20: Crazy Stone beat Ishida Yoshio on 4 handicap in Densei sen. Zen lost against Ishida.
March 19, 21: giving talks at UEC and Tokyo Tech.
March 17: UEC cup: MP-Fuego prototype finished in a strong 5th place, playing on 1024 cores of Hungabee. In the knockout finals, MP-Fuego won the first game, lost to Zen, then beat two strong opponents - Many Faces and Nomitan. Crazy Stone won the tournament.
March 16-20: at the Sixth UEC Cup and Densei sen (computers vs professional Go players) in Chofu near Tokyo, Japan. Fuego won the Fourth UEC Cup in 2010.
March: Fuego achieved a 1 Dan rank on KGS.
Feb 7: Yeqin Zhang has joined our group as a new MSc student. He will work on algorithms in combinatorial games. Welcome Yeqin!
Feb 4 - 14: Kazuki Yoshizoe is in town for a research visit. Working on parallel df-UCT for Fuego.
Jan 11: Our paper on "Better Quality Search via Randomization and Postprocessing under Time Constraint" got accepted for ICAPS. See Publications.
More Information
---
Created: Aug 7, 2000 Last modified: see above

Martin Müller
---