<!img width=191 height=242 src="http://www.acm.org/sigkdd/kdd2000/KDD2000-Home_files/image002.jpg">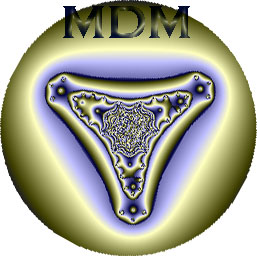 Printable Call for Papers (PDF)
On-line Proceedings (coming soon)

For presenters
There will be an LCD projector as well as a transparency projector. However you will have to bring your own laptop. There will be no Internet connection available in the room assigned for the Workshop.
MDM/KDD2000
Workshop on Multimedia Data Mining
in conjunction with
Sixth ACM SIGKDD International Conference on
Knowledge Discovery & Data Mining
August 20-23, 2000
Boston, MA, USA
(KDD'2000)
Workshop Co-Chairs:
Simeon J. Simoff (simeon@arch.usyd.edu.au), University of Sydney, Australia

Osmar R. Zaïane (zaiane@cs.ualberta.ca), University of Alberta, Canada

Program Committee:

Max Bramer
Alex Duffy
Max J. Egenhofer
Tom Gedeon
William Grosky
Howard J. Hamilton
Jiawei Han
Odej Kao
Nik Kasabov
Raymond Ng
Simeon J. Simoff
Timothy K. Shih
Jaideep Srivastava
Osmar R. Zaïane
University of Portsmouth, UK
University of Strathclyde, UK
University of Maine, USA
Murdoch University, Australia
Wayne State University, USA
University of Regina, Canada
Simon Fraser University, Canada
Technical University of Clausthal, Germany
University of Ottago, New Zealand
University of British Columbia, Canada
University of Sydney, Australia
Tamkang University, Taiwan
University of Minnesota, USA
University of Alberta, Canada
The aim of this workshop is to bring together experts in analysis of digital media content, state-of-art data mining and knowledge discovery in multimedia database systems, knowledge engineers and domain experts from different applied disciplines with potential in multimedia data mining.
<!a href="http://www.acm.org/"><!img border=0 width=191 height=136 src="http://research.microsoft.com/datamine/kdd99/images/acm_logo.gif" alt="Association for Computing Machinery"><!/a><!br> <!a href="http://www.acm.org/sigkdd/"><!ACM Special Interest Group on Knowledge Discovery & Data Mining><!/a>

Next Deadline: Camera Ready Copy Due,
July 15, 2000
Important Dates
May 15: Submissions Due
June 15: Acceptance Notification
July 15:Camera Ready Copy Due
August 20: Workshop Day
<!h3><!Related Links:><!/h3> <!li><!a href="http://www.acm.org/sigs/sigkdd/kdd2000/"><!KDD 2000<!/a> <!li><!a href="http://www.acm.org/sigs/sigkdd/"><!SIGKDD<!/a> <!li><!a href=http://www.acm.org/sigs/sigkdd/kdd2000/KDD2000-Hotels.htm><!Conference Hotel><!/a>