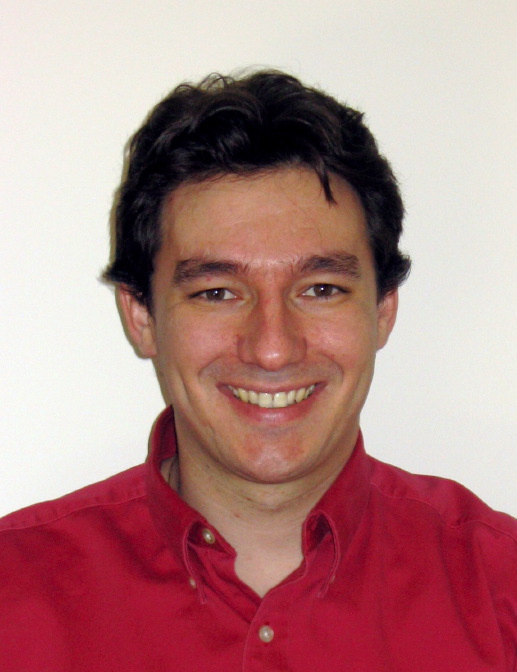 Denilson Barbosa is an Associate Professor and the Director of the Science Internship Program in the Department of Computing Science, University of Alberta.
His research interests are in web data management, particularly on semistructured data, information extraction and integration, and on Social Network analysis. He is a member of the NSERC Business Intelligence Network.
Note to grad students interested in working with me.
Recent tutorials:
Publications:
by topic (selected); by year (all); DBLP page (with bibTeX data); ACM author profile.
Honors
Best Paper Award--26th IEEE International Conference on Data Engineering (ICDE 2010)
Supervisor of the Best SIGMOD 2012 Undergraduate Research Poster
Alberta Ingenuity New Faculty Award, 2007
IBM Faculty Award, 2006
Guest speaker at the MITACS MoMiNIS Seminar Series at Dalhousie University
Departmental Teaching Award---2009
Visiting researcher at Max-Planck Institute for Informatics, Germany; July 2014--April 2015.
Visiting Professor (BIT); Database and Information Systems group; Free University of Bozen-Bolzano, Italy; Summer 2008;
Visiting faculty at the IBM Centre for Advanced Studies since January 2005
Alumnus of the Database Group at the University of Toronto, under the supervision of Alberto Mendelzon
IBM PhD. Fellowship; Summer 2002 -- Fall 2004
Contact
For SIP-related issues, please contact Britta Nielsen first (780-492-2849 -- bnielsen@ualberta.ca )
by mail:
Denilson Barbosa
Department of Computing Science
2-21 Athabasca Hall
University of Alberta
Edmonton, Alberta, Canada T6G 2E8
in person:
Office: ATH 4-51
e-mail:
denilson@ualberta.ca
phone:
780-492-2285
Funding