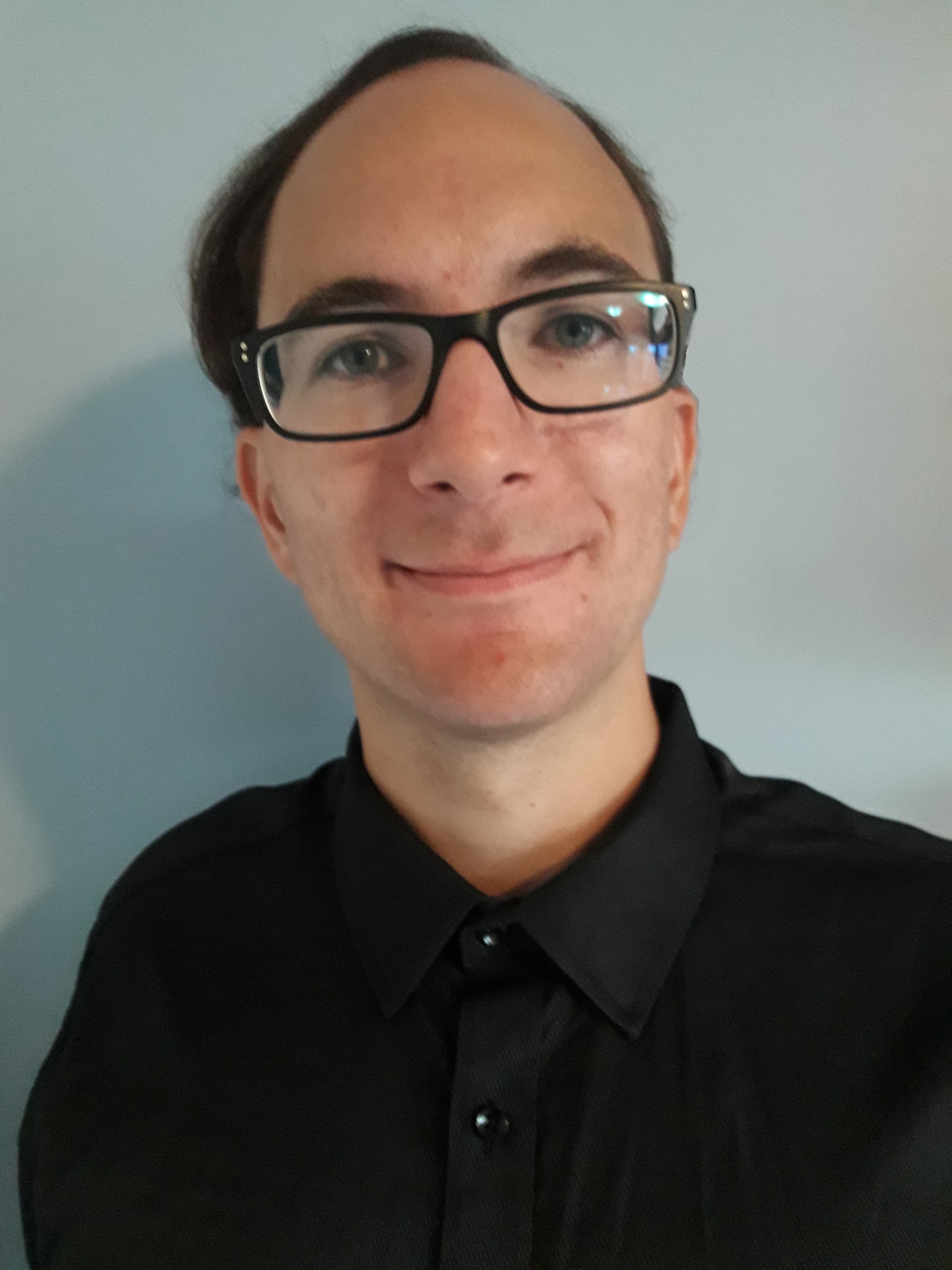 Bradley Hauer, PhD
Contact:

---
About Me
I am a post-doctoral researcher at the University of Alberta Department of Computing Science in Edmonton, Alberta, Canada. My field of research is natural language processing (NLP), the sub-field of artificial intelligence which encompasses work with human language.
More specifically, my current research is focused on computational lexical semantics (CLS), with a particular interest in multi-lingual semantic relations. CLS can be defined as NLP involving the meaning, or semantics, of words. Many important tasks such as automatic translation and question answering necessarily involve considering the meaning of words in context, and so can benefit from CLS research. Word sense disambiguation (WSD), the task of automatically determining the meaning of a word in context, is the central task of CLS, and remains a popular subject of research.
Specific subjects I am interested in include:
Word sense disambiguation, related tasks, and their applications.
Semantic knowledge bases, such as wordnets (e.g. Princeton WordNet, BabelNet).
Applying translation and multilingual knowledge to semantic tasks.
Theoretical models of lexical semantics.
Analysis of semantic tasks.
My MSc thesis, "Computational Decipherment of Unknown Scripts" can be found here.
My PhD thesis, "Toward a Concept-Based Theory of Lexical Semantics" can be found here.
My LinkedIn profile can be found here.
---
Publications
Bradley Hauer, Grzegorz Kondrak. 2023. One Sense Per Translation. The 13th International Joint Conference on Natural Language Processing and the 3rd Conference of the Asia-Pacific Chapter of the Association for Computational Linguistics (IJCNLP-AACL 2023).
*** Outstanding Paper Award winner ***
Bradley Hauer, Grzegorz Kondrak. 2023. "Taxonomy of Problems in Lexical Semantics". Findings of the Association for Computational Linguistics: ACL 2023
Michael Ogezi, Bradley Hauer, Talgat Omarov, Ning Shi, Grzegorz Kondrak. 2023. "UAlberta at SemEval-2023 Task 1: Context Augmentation and Translation for Multilingual Visual Word Sense Disambiguation". Proceedings of the The 17th International Workshop on Semantic Evaluation (SemEval-2023).
Xiang Zhang, Ning Shi, Bradley Hauer, Grzegorz Kondrak. 2023. "Bridging the Gap Between BabelNet and HowNet: Unsupervised Sense Alignment and Sememe Prediction". Proceedings of the 17th Conference of the European Chapter of the Association for Computational Linguistics.
Bradley Hauer, Grzegorz Kondrak. 2022. "WiC = TSV = WSD: On the Equivalence of Three Semantic Tasks". Proceedings of the 2022 Conference of the North American Chapter of the Association for Computational Linguistics: Human Language Technologies.
Bradley Hauer, Seeratpal Jaura, Talgat Omarov, Grzegorz Kondrak. 2022. "UAlberta at SemEval 2022 Task 2: Leveraging Glosses and Translations for Multilingual Idiomaticity Detection". Proceedings of the 16th International Workshop on Semantic Evaluation (SemEval-2022).
Xiang Zhang, Bradley Hauer, Grzegorz Kondrak. 2022. "Improving HowNet-Based Chinese Word Sense Disambiguation with Translations". Findings of the Association for Computational Linguistics: EMNLP 2022.
Hongchang Bao, Bradley Hauer, Grzegorz Kondrak. 2022. "Lexical Resource Mapping via Translations". Proceedings of the Thirteenth Language Resources and Evaluation Conference.
Bradley Hauer, Grzegorz Kondrak, Yixing Luan, Arnob Mallik, Lili Mou. 2022. "Semi-Supervised and Unsupervised Sense Annotation via Translations". Proceedings of the International Conference on Recent Advances in Natural Language Processing (RANLP 2021)
Bradley Hauer, Hongchang Bao, Arnob Mallik, Grzegorz Kondrak. 2021. "UAlberta at SemEval-2021 Task 2: Determining Sense Synonymy via Translations". Proceedings of the 15th International Workshop on Semantic Evaluation (SemEval-2021).
Bradley Hauer, Colin Choi, Abram Hindle, Scott Smallwood, Grzegorz Kondrak. 2021. "Dorabella Cipher as Musical Inspiration". Proceedings of the Workshop on Speech and Music Processing 2021.
Bradley Hauer, Colin Choi, Anirudh S Sundar, Abram Hindle, Scott Smallwood, Grzegorz Kondrak 2021. "Experimental Analysis of the Dorabella Cipher with Statistical Language Models". The International Conference on Historical Cryptology (HistoCrypt 2021).
Hongchang Bao, Bradley Hauer, Grzegorz Kondrak. 2021. "On Universal Colexifications". Proceedings of the 11th Global WordNet Conference (GWC).
Amir Ahmad Habibi, Bradley Hauer, Grzegorz Kondrak. 2021. "Homonymy and Polysemy Detection with Multilingual Information". Proceedings of the 11th Global WordNet Conference (GWC).
Bradley Hauer, Grzegorz Kondrak. 2020. "One Homonym per Translation". Proceedings of the AAAI Conference on Artificial Intelligence
Yixing Luan, Bradley Hauer, Lili Mou, Grzegorz Kondrak. 2020. "Improving Word Sense Disambiguation with Translations". Proceedings of the 2020 Conference on Empirical Methods in Natural Language Processing (EMNLP).
Bradley Hauer, Amir Ahmad Habibi, Yixing Luan, Arnob Mallik, Grzegorz Kondrak. 2020. "UAlberta at SemEval-2020 Task 2: Using Translations to Predict Cross-Lingual Entailment". Proceedings of the Fourteenth Workshop on Semantic Evaluation (SemEval).
Bradley Hauer, Amir Ahmad Habibi, Yixing Luan, Arnob Mallik, Grzegorz Kondrak. 2020. "Low-Resource G2P and P2G Conversion with Synthetic Training Data". Proceedings of the 17th SIGMORPHON Workshop on Computational Research in Phonetics, Phonology, and Morphology.
Greg Kawchuk, Raymond Guan, Christopher Keen, Bradley Hauer, Grzegorz Kondrak. 2020. "Using artificial intelligence algorithms to identify existing knowledge within the back pain literature". European Spine Journal: Official Publication of the European Spine Society, the European Spinal Deformity Society, and the European Section of the Cervical Spine Research Society
Bradley Hauer, Amir Ahmad Habibi, Yixing Luan, Rashed Rubby Riyadh, Grzegorz Kondrak. 2019. "Cognate Projection for Low-Resource Inflection Generation". Proceedings of the 16th Workshop on Computational Research in Phonetics, Phonology, and Morphology, pages 6-11, Florence, Italy.
Bradley Hauer, Yixing Luan, and Grzegorz Kondrak. 2019. "You Shall Know the Most Frequent Sense by the Company it Keeps". IEEE ICSC.
Nominated for the ICSC 2019 Best Paper Award
Saeed Najafi, Bradley Hauer, Rashed Rubby Riyadh, Leyuan Yu, and Grzegorz Kondrak. 2018. "Combining Neural and Non-Neural Methods for Low-Resource Morphological Reinflection". Proceedings of the CoNLL--SIGMORPHON 2018 Shared Task: Universal Morphological Reinflection, pages 116-120, Brussels, Belgium.
Saeed Najafi, Bradley Hauer, Rashed Rubby Riyadh, Leyuan Yu, and Grzegorz Kondrak. 2018. "Comparison of Assorted Models for Transliteration". Proceedings of the Seventh Named Entities Workshop, pages 84-88, Melbourne, Australia.
Garrett Nicolai, Bradley Hauer, Mohammad Motallebi, Saeed Najafi, Grzegorz Kondrak. 2017. "If you can't beat them, join them: the University of Alberta system description". Proceedings of the CoNLL SIGMORPHON 2017 Shared Task: Universal Morphological Reinflection, pages 79–84, Vancouver, Canada.
Bradley Hauer, Garrett Nicolai, Grzegorz Kondrak. 2017. "Bootstrapping Unsupervised Bilingual Lexicon Induction". Proceedings of the 15th Conference of the European Chapter of the Association for Computational Linguistics: Volume 2, Short Papers, pages 619–624, Valencia, Spain.
Garrett Nicolai, Bradley Hauer, Adam St Arnaud, Grzegorz Kondrak. 2016. "Morphological Reinflection via Discriminative String Transduction". Proceedings of the 14th SIGMORPHON Workshop on Computational Research in Phonetics, Phonology, and Morphology, pages 31–35.
Bradley Hauer, Grzegorz Kondrak. 2016. "Decoding Anagrammed Texts Written in an Unknown Language and Script". Transactions of the Association for Computational Linguistics (TACL), Volume 4, Issue 1, pages 75–86.
Garrett Nicolai, Bradley Hauer, Mohammad Salameh, Adam St Arnaud, Ying Xu, Lei Yao, and Grzegorz Kondrak. 2015. "Multiple System Combination for Transliteration". Proceedings of NEWS 2015 The Fifth Named Entities Workshop, pages 72–77, Beijing, China.
Bradley Hauer, Ryan Hayward, Grzegorz Kondrak. 2014. "Solving Substitution Ciphers with Combined Language Models". Proceedings of COLING 2014, the 25th International Conference on Computational Linguistics: Technical Papers, pages 2314–2325, Dublin, Ireland.
Bradley Hauer, Grzegorz Kondrak. 2013. "Automatic Generation of English Respellings". Proceedings of the 2013 Conference of the North American Chapter of the Association for Computational Linguistics: Human Language Technologies, pages 634–643, Atlanta, Georgia.
NAACL 2013 Best Student Paper Award
Garrett Nicolai, Bradley Hauer, Mohammad Salameh, Lei Yao, Grzegorz Kondrak. 2013. "Cognate and Misspelling Features for Natural Language Identification". Proceedings of the Eighth Workshop on Innovative Use of NLP for Building Educational Applications, pages 140–145, Atlanta, Georgia.
Aditya Bhargava, Bradley Hauer, Grzegorz Kondrak. 2011. "Leveraging Transliterations from Multiple Languages". Proceedings of the 3rd Named Entities Workshop (NEWS 2011), pages 36–40, Chiang Mai, Thailand.
Bradley Hauer, Grzegorz Kondrak. 2011. "Clustering Semantically Equivalent Words into Cognate Sets in Multilingual Lists". Proceedings of 5th International Joint Conference on Natural Language Processing, pages 865–873, Chiang Mai, Thailand.

---